The Single Greatest Burger in Every State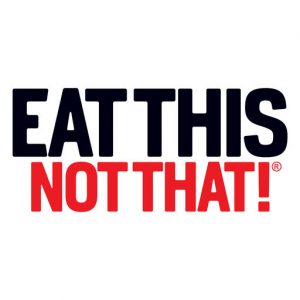 Written by: April Benshosan of EatThis.com on August 6th, 2019
Our friends at Yelp helped us find which burger joint reigns supreme in your home state. Sure, you can pull through the McDonald's drive-thru when you're craving a beef patty on a bun. But there's something special about eating a gourmet burger—one that has fancy condiments, a special bun, or a slice of artisanal cheese. For those occasions, you'll want to head to a local restaurant. And lucky for you, we have plenty of recommendations. We've partnered with Yelp to bring you the best burger in every state.
To come up with this list, Yelp went through the "burgers" category and found the best burger restaurant in each state. In this case, "best" is defined by both Yelp's star ratings and by how many reviews each restaurant has. Using Yelp's list of best burger restaurants, we looked through the reviews to find the individual burgers that stood out at each establishment.
The Totally Slawesome Burger
at JL Beers (Fargo, North Dakota)
Sure, you can get a bacon cheeseburger plenty of places. But how many of them will serve
a bacon cheeseburger that's also topped with coleslaw? JL Beers does!
MSN.com – The Best Burger in Every State
Written by: Dan Myers on May 29th, 2019
When you think of a food that's all-American, nothing comes to mind before the burger. The simple sandwich of ground beef on a bun allows for considerable creativity from the chef or home cook who's making it, and there are thousands of variations out there, each more delicious than the last. To celebrate this all-American dish, we've tracked down the absolute best restaurant for burgers in every state as well as Washington, D.C.
On our hunt for the best burger in every state, we took into account the fact that there are three main burger styles out there these days: the inch-or-so-thick patties that drip juice down your arm; the "smash burgers," sometimes called fast food-style burgers, thin patties cooked on a griddle that get an ample crust; and the high-end burgers, usually served in steakhouses and made with scraps of aged beef and other premium cuts, that elevate the burger to fine dining status. All of these styles are represented in our list.
In order to assemble our list, we started by taking a look at our annual ranking of the 101 Best Burgers in America, which is compiled by creating a survey with hundreds of burgers on it and asking a panel of noted writers, journalists, bloggers and culinary authorities from across the country to place their votes. For the remaining states, we extensively researched beloved burger joints in big cities and small towns alike and dug through online reviews and combed existing best-of lists, both in print and online. Even though each of the burgers we found was unique, certain qualities were universal must-haves: high-quality beef (you'll find no non-beef burgers in our ranking), proper seasoning, well-proportioned components and an overall attention to detail.
North Dakota: JL Beers
JL Beers is a beloved local chain, with seven locations in North Dakota along with three in Minnesota and two in South Dakota. And with 40 beers on tap, a fun and welcoming vibe, and some truly great burgers, it's not surprising to see why it's so popular. More than a dozen burgers are available, made with never-frozen beef; The Original Hamburger Stand Burger, topped with only pickles and special sauce, is definitely enough to satisfy a craving, but you might as well go all-in and try the JL Burger (topped with grilled onions, cheese, special sauce and two patties); the Rajun Cajun (pepper jack, Cajun lime sauce, grilled onions and Cajun seasoning); or the Not Just a Nutter Burger (fresh peanut butter, red pepper jelly, diced jalapeños, raw onions and lettuce).
CraftBeer.com Announces Great American Beer Bars 2019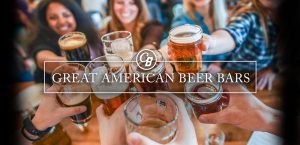 Written by: Andy Sparhawk on February 28th, 2019
It is no secret that America is home to perhaps the largest variety of beers in the world. More than 7,000 small and independent craft brewers call the United States home, and they have great beer bars to thank for helping educate beer lovers about what makes their beers so special.
CraftBeer.com's Great American Beer Bars 2019 highlights dozens of the unique, passionate and community-focused beer bars that work in partnership with brewers to serve the nation. Each of these beer retailers brings a unique approach to our favorite beverage. CraftBeer.com is proud to present you this year's list of beer bars to seek out on your beer travels. Congratulations to this year's winners of CraftBeer.com's Great American Beer Bars 2019.
NORTH DAKOTA – JL BEERS
Year Founded: 2009
JL Beers is locally owned and operated with a staff that is friendly and knowledgeable about craft beer. Pair a local favorite, Drekker Broken Rudder, with one of JL Beers' burgers made with the freshest of ingredients and hand cut fries for an All-American classic combination.
MSN.com – The Absolute Best Burger in Every State
Written by: April Benshosan on December 5th, 2018
JL Beers (North Dakota)
While JL Beers won the title of best burger joint in ND, the shack serves up a mean brew, too. The impressive beer selection ranges from robust Belgians to a hot beer cheese dip accompanied by crunchy chips. We'll take another round of both, please.
The Absolute Best Burgers in Every Midwestern State
Written by: Zach Johnston of UPROXX on July 11th, 2018
Is there a region of the United States more in love with the burger than the Midwest? The endless, snowy winters mixed with summers that demand plenty of "make hay while the sun shines" indulgence combine to create the perfect year-round atmosphere for burgers to dominate the scene.
The Midwest is where burgers met their crazy, overblown, and delectable potential as a medium for getting calories into the body at the highest rates possible. As a result, the region is home to some of the cheesiest, heart-stoppingest, gargantuann riffs on the genre ever created. So let's dive headfirst into a whole pile of great burgers where the blasphemous words "too much" are never uttered.
These are our picks for the best burgers in the Midwest.
NORTH DAKOTA: JL Beers
Okay, we know JL Beers is a chain with spots in Minnesota and South Dakota too. But, goddamn if their burgers aren't the best around in their home state of North Dakota. Pillory us for choosing a chain all you want but we dare you not to love the burgers at JL Beers.
JL prides itself that "all of our ingredients come from someone's backyard." That care and localvore attitude translates to a great burger. The meat is freshly ground. The buns are a house recipe. The bacon comes from around the corner.
The Humpty Dumpty burger is their award winner — with an excellently cooked runny egg on the classic cheeseburger. The real star, for us anyway, is the Not Just A Nutter Burger with a healthy smear of peanut butter accompanied by local red pepper jelly, diced jalapenos, pepper jack cheese, and locally smoked bacon. It's a spicy, umami, cheesy, crunchy mess of a burger that hits you deep in the far-reaches of your burger-loving soul.
Best of The Best 2016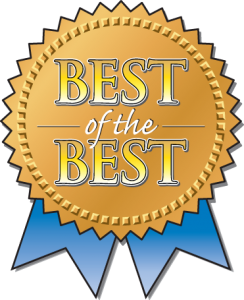 Bismarck Tribune Readers' Choice Awards 2016

AWARDS:
BEST TAP BEER
BEST PLACE TO HAVE A BEER
BEST FRIES

JL Beers is a local Downtown Bismarck establishment that offers a large selection of craft beers and a menu of made-to-order burgers, fresh cut fries and chips. They may be small on space, but are BIG on everything else. They're BIG on burgers. They were voted one of the top 51 burgers in the United States by USA Today and have received many other awards to date. Their most notable burger, The Humpty Dumpty Burger®, has a fried egg and cheese on it and is considered a rite of passage by many loyal JL Beers fans. JL Beers is BIG on beer. They feature the most complete and unique beer selection in the area with 40 beers on tap and an impressive can and bottle list. Their offerings include everything from domestic styles to IPA's to barrel-aged beers and cask ales. JL Beers has a free mobile app that showcases their current tap beer list, event information, tasting notes, and even allows guests to vote for the next beer on tap. JL Beers is BIG on service and their guests' experience. Their beertenders are friendly and knowledgeable about beer; their cooks take pride in their speed of service, quality of food, and open kitchen design. If those weren't enough reasons to stop in, then make sure to grab a seat by the fireplace on their patio or drink your beer under the hops growing overhead!
We hold JL Beers in the highest regard for food, beer selection, and service. Congratulations on being a Best of the Best Winner four years straight!
Best Burger Restaurant
Bismarck Magazine – May/June 2016
JL Beers: Best Burger Restaurant
JL Beers is located on 3rd Street in Bismarck. Stop in for a Humpty Dumpty Burger and a beer!
The Best Bar in Every State
Written by: Talia Avakian of Business Insider on March 4th, 2016
America is home to some incredible drinking spots. We teamed up with Foursquare, the city-guide app for discovering new places, to put together a list of the top-rated bars in each state and Washington, DC, based on user ratings on the app. The list ranges from upscale cocktail bars to wine joints to craft beer bars.
NORTH DAKOTA: JL Beers
JL Beers is famous for its outstanding beer and burger selection. It has imported bottles from around the globe, mixed brew selections, and "beertails" like the Oatmeal Cookie — an oatmeal stout mixed with a splash of Lindemans Framboise (Raspberry) Lambic.
Best of The Best 2015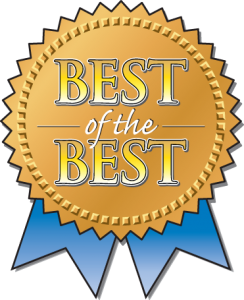 Bismarck Tribune Readers' Choice Awards 2015

AWARDS:
BEST HAMBURGER
BEST FRIES
BEST SMALL COMPANY TO WORK FOR
MSN.com – The Best Burger in Every State
MSN Food & Drink – February 2015
We conducted painstaking journalistic research to figure out the very best burger in every state, from mom-and-pop joints to celebrity-chef restaurants and everything in between.
NORTH DAKOTA: JL BEERS
For less than five bucks, you can get JL Beers' delicious Humpty Dumpty, which comes with cheese and a fried egg on a soft bun. This regional chain, which originated in North Dakota, recently won best burger by High Plains Reader and other publications.
Best of The Best 2014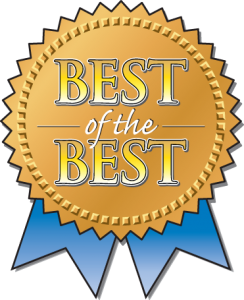 Bismarck Tribune Readers' Choice Awards 2014

AWARDS:
BEST HAMBURGER
BEST TAP BEER PLACE
BEST LATE NIGHT DINING
BEST LOCALLY OWNED BUSINESS
BEST SMALL COMPANY TO WORK FOR
The Chive – Best Burgers in Every State
May 22nd, 2014
It's National Hamburger Month for those of you who didn't know. I'll be the first to admit that I'm sure there will be much controversy over the burgers which were crowned the "Best" in the state. However, I think that makes for the perfect opportunity for you guys to voice your opinions as to what you think the best burger is in your own state.
This list was created based on accolades, reviews, and taste tests according to the good people over at Businessinsider.
NORTH DAKOTA: For less than five bucks, you can get JL Beers' delicious Humpty Dumpty, which comes with cheese and a fried egg on a soft bun. This regional chain, which originated in North Dakota, recently won best burger by High Plains Reader and other publications.
Best of The Best 2013
Bismarck Tribune Readers' Choice Awards 2013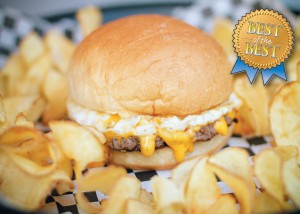 BEST HAMBURGER – JL BEERS
Comments on JL Beers:
Best burger I have ever had – Excellent burgers – Formed on site, great fries – Good Burger – Great burgers – Hands down delicious and reasonably priced – Hands down! – Hot fire – Just tasted great burgers – Love their burgers and chips – Outstanding Burgers – SO DELICIOUS! – SO good – Tasty tasty – The beer cheese dip is great to dip the burgers in – Very tasty – Very good – Yammers – You just can't beat the Humpty Burger!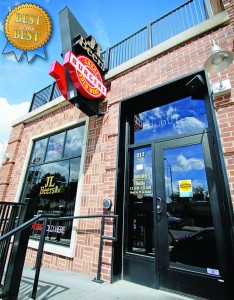 BEST NEW BUSINESS – JL BEERS
Amazing burgers. And beer! – Amazing!! – Awesome atmosphere – Awesome variety that is always changing – Burgers & Beer… What choices! – Can't get enough of this place – Fun environment – Good beers and food – Great Burgers – Great burgers, great venue, great beer! – Heard a lot of good – Love the burgers and the cold drinks – Love the selection – Love this place – The burgers are delicious, the atmosphere is fun, and they have 1919 root beer on tap! – Very friendly staff, good food, fun beverage choices. Comments on JL Beers:
123 Ways to LOVE North Dakota on our 123rd birthday!
123 Ways to LOVE North Dakota on our 123rd birthday (Nov. 2nd)!  #11 on the list is Stop in to JL Beers and have a Humpty Dumpty burger! What's more American than celebrating a state birthday with a delicious burger? Cheers, North Dakota!!
JL Beers Open
Written by: Jessica Holdman of The Bismarck Tribune on November 11th, 2012
JL Beers, a Fargo-based beer and restaurant chain, is now open in the former Bain Agency office at 217 N. Third St.
The restaurant will be open from 11 a.m. to midnight, seven days a week, said partner Lance Thorson. There will be 40 beers on tap, including a lot of exclusive beers new to Bismarck-Mandan, he said. Some of these include: Grand Teton Brewing, Lucky Bucket, Mikkeller, North Coast and Delirium, as well as JL Beers brews.
More information is available at www.jlbeers.com and on the JL Beers beer database mobile application.
JL Beers Open
Written by: Bismarck Cafe on November 11th, 2012
Fargo-based JL Beers has opened 217 N 3rd Street, inside the former Bain Agency building. The restaurant is known for its large selection of tap beer, offering a reported 40 different choices. They also offer in-house made potato chips to go along with your burger and beer.
Another interesting fact about JL Beers, which also has locations in West Fargo, Moorhead, Grand Forks, and Sioux Falls, in addition to Bismarck and Fargo, is its limited seating capacity. Its slogan embraces this unique attribute… "Seating for 1,000, 47 at a time."
JL Beers Set To Open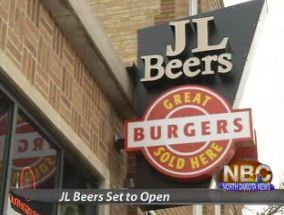 Written by: Jim Christianson of KFYR-TV Inside Business on November 7th, 2012
If you`re looking for a place where you can sit quietly alone at a table, JL Beers is probably not the place for you. It`s more likely to be a place where Cliff from the Post Office hangs out, and everybody knows your name.
"We like to keep it small and a little more intimate. And it`s fun to come in here with about 22 seats at the bar. You meet somebody new every time," said co-owner Lance Thorson.
With existing locations in places like Fargo, Grand Forks and Sioux Falls, later this week JL Beers will open its sixth location on 3rd street in Bismarck.
"Bismarck`s a great growing city and we`re proud to be part of the downtown environment," Thorson said.
The bar`s slogan is "Seating for 1000, 47 at a time." And much like a 50s diner, the bar can shuffle customers in and out in less than a half hour.
"Our main menu is burgers and then we have fresh cut potato chips and fresh cut french fries," Thorson said.
Thorson says they tried to hang onto some of the original character of the building, such as the brick work and the concrete beams, while at the same time, bringing in some modern flavor.
"We pretty much went down to the structural elements, the core of the building. Saved the masonry, saved the concrete beams, and then added our finishes. So it`s a good collaboration of new and old and just has a distinct feel for downtown."
With 40 beer varieties on tap, Thorson says you don`t have to sample every one down the line. You can simply take out your smartphone and find the JL Beers mobile app.
"Post reviews and tasting notes. And it`s just a great tool for all of the beer geeks in the area to really take advantage."
No matter if its lunchtime or a Friday night, Thorson says you won`t have to wait long for a seat once you walk in the door.
The bar also built an outdoor patio for the warmer months. JL Beers opens at 11:00 Thursday morning.